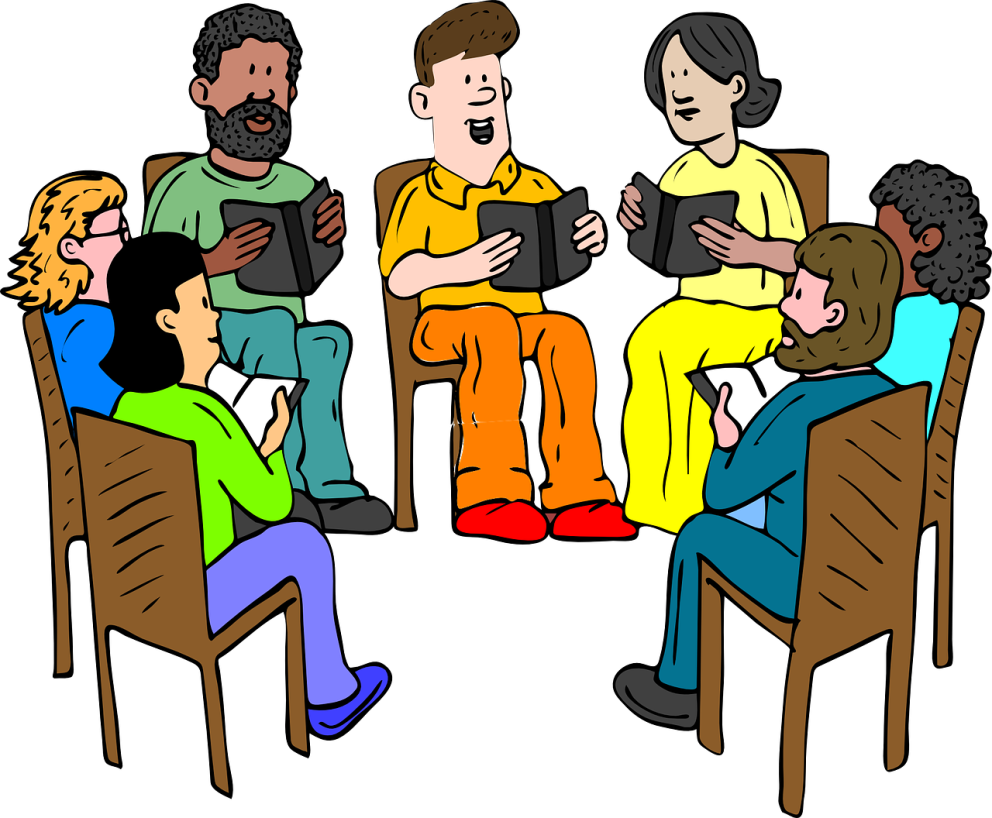 I have heard of Jesus, but who is Christ?...
Why Bible study with non-native speakers is so different, so beautiful and so challenging…
"I have already heard of Jesus, but who is Christ?" – Meiying asked during our Bible study with non-native speakers a few years ago. In a personal conversation she later told me that she has recently started going to a church but she does not understand anything about the sermons. She hears all kinds of new words, concepts she has never heard before.
The story of Meiying
"In church they advised me to buy a Bible and participate in the Bible study they are holding for foreign people. In the group there are a few African people who already speak Dutch well and know everything about the Bible. Everyone speaks Dutch fluently but I don't understand what they are talking about. I am the only one to whom the language of the Bible is completely new. The leaders of the group are very nice but unfortunately they do not take me into account. I've asked a lot of questions, but I'm ashamed to ask again and again. I grew up in a communist country, my parents were important leaders of the communist party. In my country I knew of someone that the person was a Christian but I was not allowed to have any contact with Christians and never touch a Bible." – she said. After living in the Netherlands for years, she developed the desire to get to know the God of the Bible.
Doing a Bible study with non-native speakers is tailor-made
What makes a Bible study group for non-native speakers different from other Bible study groups? Doing a Bible study with non-native speakers is tailor-made. As a leader in such a group, you have to be mindful of many things. You have to be aware again and again that there can be huge differences in his group, as far as the backgrounds of the participants are concerned. In the first place you have to take into account the language level and the Bible knowledge of the people and try to explain everything as well as possible, so that everyone understands what it is about. It is important that everyone can feel comfortable, be seen and heard. And dares to ask questions but also dares to share, participate in the conversations. In a group where there is an open atmosphere, no 'leader-participant attitude' but equality, a listening ear and compassion, that's where people flourish.
Doing a Bible study with non-native speakers takes time
People have different needs and motives for joining a Bible study group. That is why it is important that the Bible study conductor also has friendly, personal contacts with the participants during the week. This way you find out faster who needs what. In this way you get to know the people better, which makes customization possible.
Result: people blossom
Doing Bible study in such a way takes a lot of time, patience and effort, but it is wonderful to see how people change and flourish (instead of being disappointed and not going to church or Bible study group because they don't get what they need). Now when I see Meiying in our group, I see someone who has learned so much from the Bible in just a few years that she is the first to answer the questions of others. She is always ready to testify of the hope she has found in Christ.
Would you like to know more about our Bible study material for non-native speakers? Click here.