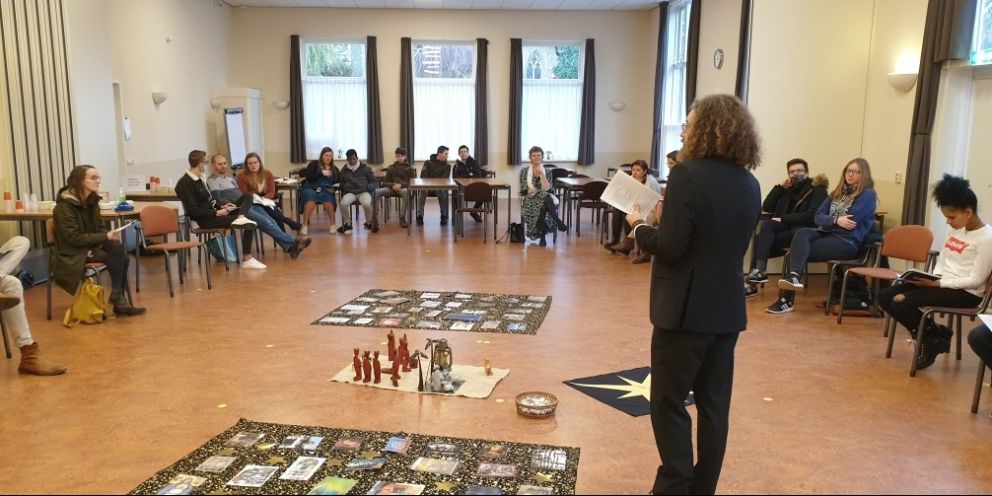 Intercultural Christmas Celebration: Tips & Inspiration
Christmas is coming again. How can we celebrate Christmas in an intercultural setting? What challenges do you face?
Christmas is coming again. How can we celebrate Christmas in an intercultural setting? What challenges do you face? And where can you find advice, tips and inspiration? That last question is easy: this is what we are a network for. Sharing experiences, embracing and strengthening each other.
We have already listed some things and fished a few tips from the network. So read on. But if you want to receive more information and examples or if you want to be brought into contact with other churches from our network to share experiences, you can email us. office@icpnetwork.nl
During a small tour of our network, we discover that a few ingredients keep coming back in the intercultural Christmas services.
The use of images, imagination and creativity helps to overcome language barriers.
Encounter is the most important theme around Christmas.
Christmas is a wonderful time to hand out presents.
'Family' is always central to most cultures, but Christmas is really 'family time' for everyone.
From practice: Christmas in ICF Apeldoorn
Marianne Bronsveld: "At Christmas, the service is mainly performed by the children. People are invited into the neighborhood and so there are many people who come from different cultures and who do not yet speak the language well. But everyone is touched when the Christmas story is portrayed by children and teenagers. Furthermore, we always have a meal in which we meet people. Everyone gets a little something when they go home. For example, a candle with some sweets and a card from ICF."
Corona measures present a challenge, right?
"Last year we collected children from community work. Few people were allowed to be together, but there was no limit for children. The adults watched the celebration together in living rooms, so that no one would be alone. Many films had been recorded in advance with plays and songs. The link was distributed in the neighborhood and people were invited to participate in the living rooms."
Multilingual Christmas Celebration
In GOchurch from Stellendam, beautiful intercultural Christmas celebrations have been organized for a few years now, aimed at Dutch-speaking and Arabic-speaking people. Christmas carols in different languages and from different cultures are part of the liturgy. Here too, use is made of images to tell the Christmas story as easily as possible. Below you will find a video that can be used for this.
Do you have questions or would you like to get in touch with churches that want to share their experiences with you? Then email us. office@icpnetwork.nl
A few more tips for cross-cultural Christmas carols:
A Christmas song on Songs2Serve.nl:
Yi Ma Nei Li – 以马内利 (Immanuel) – Songs2Serve NL
A playlist on YouTube: