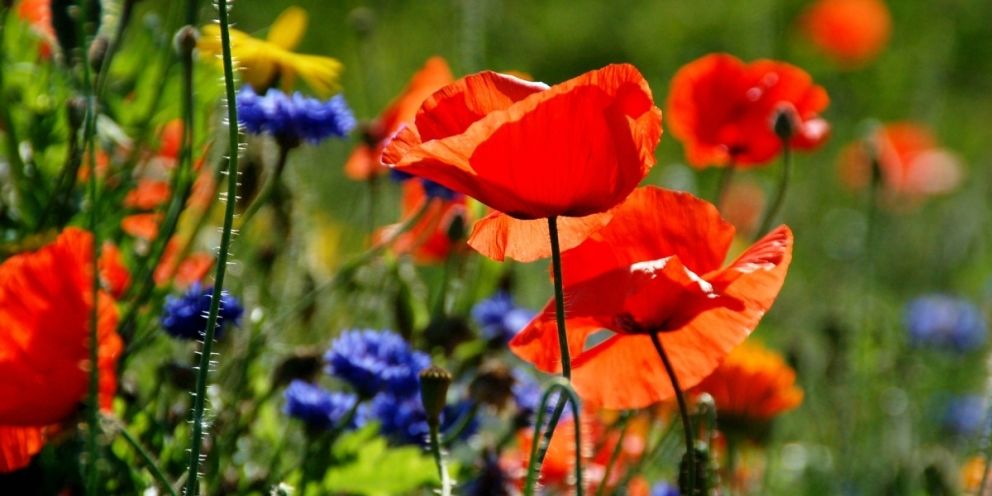 Interculturality as a blooming garden
For years I was someone who appreciated nature, but from a certain distance. My sight changed as I met the Creator better and more often.
By Michele Atsma – da Silva
Then the LORD God planted a garden on the east side of Eden; and there He put the man whom He had formed. (Gen. 2:8)
For many years I was a person who appreciated nature, but from a certain distance. My view changed when I met the Creator more closely and more often. The pain and frustrations were so big that they hindered me from seeing the beauty that existed around me. These moments with the Creator were fundamental in the process of me deciding what to do with the pain and frustrations in my heart. Would I allow situations to drive my worldview or would I let the truth set me free? During this time my eyes were opened to something much bigger and beautiful.
He was and He is enough, and the only one who could reach into my world and enlarge my worldview. And I discovered that even though He is enough, out of love and knowing the capacity of which we were created, He chose to use us to enlarge and reach each other's world. I found out that just as a garden is nurtured, a beautiful and flowery garden requires an investment of time, so it is for us.
Just as a garden, with so many different species, colors, textures, shapes, exudes a beauty that attracts our gaze, so are we too, we can catch our father's eye.
Interculturality can be compared to a garden full of flowers. How monotonous and monochromatic it would be if all the flowers were the same color.
Interculturality is something fascinating and that challenges our senses and reasoning. But it can bring us even closer to God.
It is interesting to think that in the beginning of everything, the scenery that God presents to us is a garden, and further on in the resurrection of Christ, Mary Magdalene sees Jesus, but does not recognize him, and thinks he is a gardener. And He was. He was the second gardener. The first gardener, Adam, lost the blessing of tending paradise. But, it pleased the Lord to send His son Jesus, the second gardener who restores the garden and gives eternal life.
Only in Him we will be able to understand that, although so different, so diverse, we belong to the same family and the same Father.
Allow Jesus to enlarge your worldview to a diverse and blooming garden.