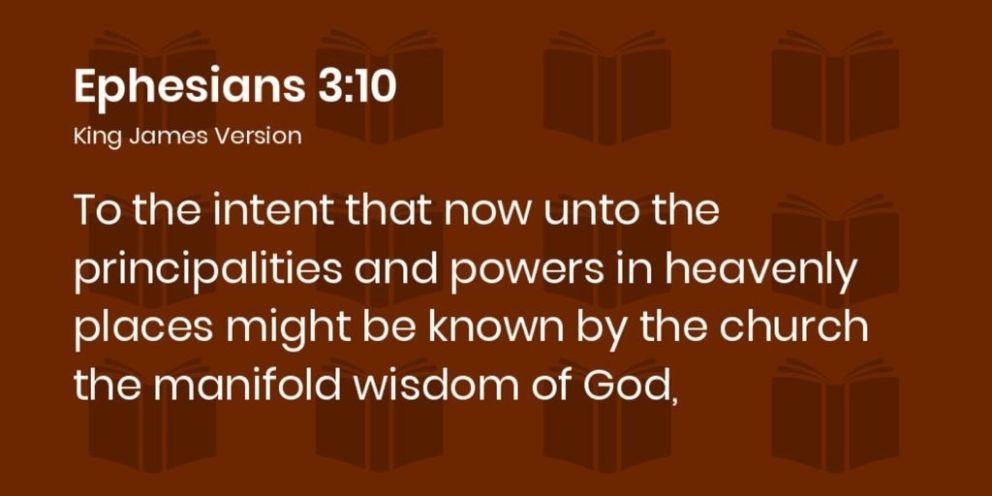 Why make it difficult when it can be easy: being an intercultural church
Being an intercultural church is far from easy. If you need God in anything, it is in living together with people who are different from you.
Blog by Hans Euser
Being an intercultural church is far from easy. If you need God in anything, it is in living together with people who are different from you. "Heterogeneity is a provocation," writes the French philosopher Foucault. "Why are you different? Can't you be like me? Am I not good enough sometimes?" Ethnic and economic diversity often leads to fear and distance. While in the church we strive for connection in love. How do we keep up in that exciting place?
Deepening yourself again in God's view of the matter helps to overcome resistance, to search creatively for connection and to continue building heterogeneous faith communities with hope. Paul writes about the what, why and how of being an intercultural church in Ephesians 3. We zoom in to clarify again why we choose the difficult path of being an intercultural church.
What is an intercultural church (according to Ephesians 3:1-6)?
In Ephesus, two very different cultural groups came to believe in Jesus. Jews and pagans (in Greek there is the word ethnoi = peoples) were far apart in customs and beliefs. The Jews had clear identity markers: circumcision, food laws and Sabbath rituals. But the believers from the nations did not care. Tensions arise in the church. Living together as a community is not getting any easier. Does Paul now advise to choose an easier way and for example to split up into mono-cultural groups?
On the contrary, the apostle is imprisoned for this. Verse 1: "For this reason I am stuck..." and then he refers to the things he described in chapter 2: "Jews and Gentiles are called in one body." He then elaborates on that. "It's a mystery," he explains. "Before that was not revealed, but now it has become known. I can reveal it. And that gets me in trouble. I'm going the hard way!"
What is that mystery then? Some think of the crucified and risen Lord Jesus Christ. Others believe that Paul is referring to the Gentiles who now have access to salvation. But the apostle himself says this, in verse 6: "the Gentiles ... are part of the same body." The mystery revealed is the intercultural church, where Jew and Gentile learn to live together. No homogeneous groups for the Dutch and Ghanaians and Jews. But unity in diversity, a colorful church, which strives for equality and reciprocal relations.
Why should you strive for an intercultural church (according to Ephesians 3:7-13)?
Paul therefore argues for the difficult path of intercultural coexistence. He even puts his life on the line. Why? In verse 10 he gives an impressive answer: "So now through the church the wisdom of God in all its shades shall be known to all princes and rulers in the heavenly realms." That is where our deepest motivation lies.
"The wisdom of God in all its shades". A church that is diverse shows more of God's greatness and glory. If you look at an intercultural church, you see that God is king of the whole world. The saving work of Jesus for every person is drawn out for you. God's Spirit breaks through boundaries and reveals an unprecedented love. (John Piper writes nice things about this in Let the nations be glad, pp. 222-224.)
In one of the ICP churches are an elderly Iraqi general and a younger Iranian refugee. They fought each other during the war between Iraq and Iran. But now they celebrate communion together. "This would never have happened if Jesus hadn't changed my life," the Iranian said. "How else could I forgive someone who killed my fellow citizens? But if Jesus forgives me, I cannot keep it to myself and I forgive him who is now my brother."
This is a powerful testimony. And it is precisely in our society, which is so marked by tension, discrimination and racism, that the intercultural church is a sign of hope! The nations can live well together if they submit to the king of the world. And that brings us to the third question:
How does an intercultural church take shape (according to Ephesians 3:14-21)?
It is clear what God means by being church. We are beginning to understand why unity in diversity is so important. But it's still complicated. The practice is unruly. Being an intercultural church seems to be a utopia. After all, many municipalities remain mono-cultural. Churches that are diverse in composition often struggle with the problem of group formation: one culture does not interact with another culture. And if we succeed in living together interculturally, then before you know it you will have a new conflict, because we do not understand each other and are quick to suspect the other.
The American Mark DeYmaz, who leads an intercultural church himself, writes in one of his books: "The multi-ethnic church is a different kind of church. There are no simple solutions, no shortcuts or strategies of humankind that can accomplish what only God can do."
And that is precisely the reason why Paul is on his knees before the intercultural church of Ephesus. He is deeply convinced of the total impossibility of forming one community with all those ethnic and economic differences. "Therefore I bow before the Father, who is the father (the pater in Greek) of every patria, that is, family, tribe, and people."
He asks God four things that are in line with each other. As if he is working towards a climax: 1) in vs.16: let the Spirit give you strength; 2) in vs.17: so that the Son may dwell in you; 3) in vs.18: so that you may know his love; 4) in vs.19: so that God Himself may fill you completely.
Paul does not pray this prayer for the individual; that's how we often understand it. No, he prays for the whole congregation, which consists of all the saints (v.18); the Greek says: saints of all kinds. You need the diversity to know Father, Son and Spirit. But also the other way around: you need Father, Son and Spirit to love each other.
The prayer that Paul prays essentially boils down to submitting ourselves first to God. When Father, Son, and Spirit rule my life, my cultural habits matter less. Then I can have my personal preferences, but I don't impose them on others. And then beliefs are not wrong, but I will always test them against the Bible. We learn to accept each other, as God has accepted us. And together we grow in love for God and for that strange other.
The apostle has enormous expectations of a church that is so dependent on Him. Verse 20: God not only does what we ask Him to do, He does more, much more, yes, infinitely more. In the context of this section, this means that a unique, mysterious unity can grow between people who are extremely different in culture and class. As long as each submits to the one Father who made us all.