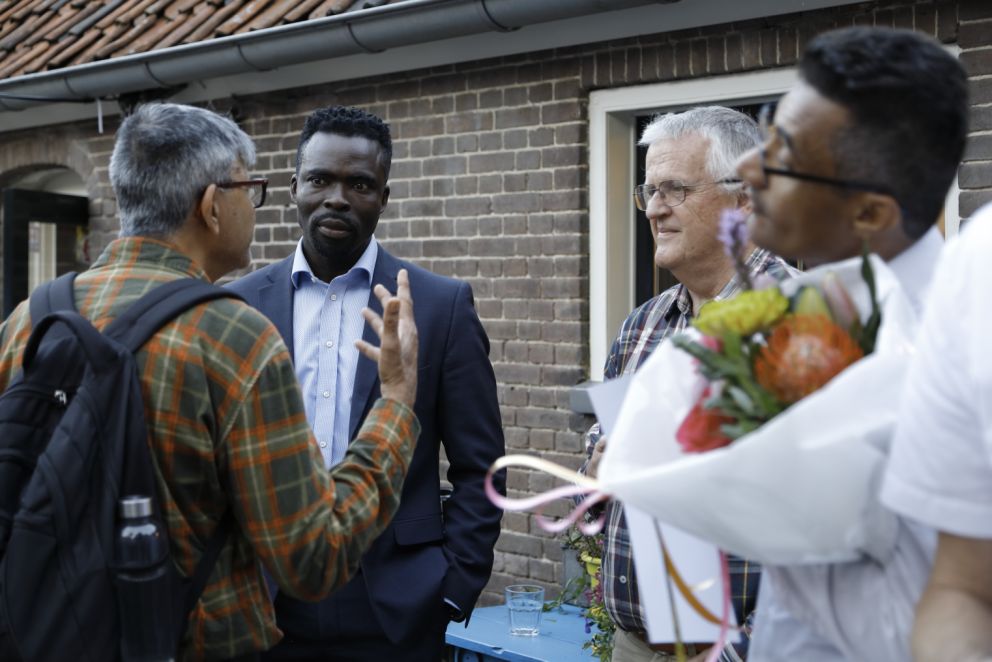 In The Spotlight - Itzinya
Every now and then we at ICP put the spotlight on an organization that shares our mission or an initiative that is interesting for our network. This time it's about Itzinya…
Itzinya verbindt! Wij zijn dé plek waar migrantondernemers verbonden worden met ideeën, ondernemers, bedrijven en netwerken. Bij Itzinya geloven we dat de power om een bedrijf te starten in de ondernemer zelf zit en dat we alleen maar de juiste verbindingen hoeven te leggen om dit om te zetten in echte plannen.
Itzinya connects! We are the place where migrant entrepreneurs are connected with ideas, entrepreneurs, companies and networks. At Itzinya, we believe that the power to start a business lies in the entrepreneur himself and that we just need to make the right connections to turn this into real plans.
We are currently active in Amersfoort, Rotterdam and Amsterdam. In these cities we offer the Startup Academy several times a year (for free!), in which migrant entrepreneurs are trained to start their own company in the Netherlands.
In addition, we organize an event every two months in Amersfoort where we want to connect migrant entrepreneurs with Dutch entrepreneurs. During these events there is plenty of opportunity to meet each other and we always invite an inspiring speaker who has something to say to both the migrant entrepreneur and the Dutch entrepreneur.
Check out our website or socials to be inspired and we look forward to seeing you at the next event on Tuesday, November 8!
Information about the next community event:
Date: November 8
Location: Re5, Brabantsestraat 14, Amersfoort
Time: 19:30
Website: www.itzinya.nl
Facebook: Itzinya Nederland
Instagram: @itzinyanederland