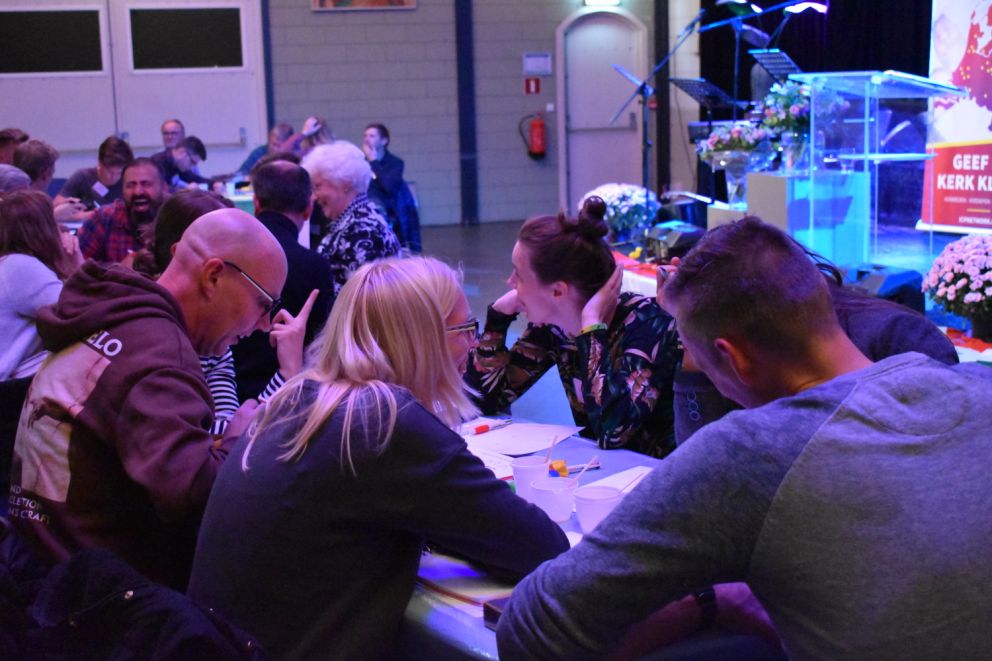 Looking back 1st Team training weekend
Experience a little bit of what is happening in our network. Read here a small look back at the first weekend of the 2-year ICP Team Training…
Anne-Marie (member ICP core team) shares her experience:
For me this was the first real Team Training weekend I could attend. What a special experience! I have experienced so many beautiful, honest, intense and hopeful moments. We are not perfect people. We don't make perfect plans. We don't even have perfect desires. Not from ourselves anyway. But each of us was there with an open mind, a humble heart before God, and a desire to walk in God's work, in His paths and plans.
We can learn so much from each other. I really enjoyed the team moments and the joint meetings around the meal and the worship during the program. I am impressed by the knowledge and experience that the trainers bring with them and that they make it available to us with love. I enjoyed the adoring heart of Paul Hagayi and his team. And what a gift it was when some of our Arabic-speaking brothers and sisters took us into worship. That touched me deeply! We want more of that!
The deaconesses of Amerongen were present on the first evening. They support this ICP Team Training, with prayer, finances and commitment. It was an honor to have them in our midst and kick off this first weekend together.
The teams have started with this first phase: going on a mission. A conversation about where we are and where we want to go. A conversation that is enlightening, sometimes frustrating and sometimes intensive. But the conversation also leads to cause for celebration and gratitude. Going out together, finding each other in God's goals and plans, completely tailor-made for your specific team with a specific calling. And God is there. It's His work, His church. What a relief. What a promise!
That's what my first experience was like. Thank you for letting me watch and enjoy. I look forward to the coming years where we will grow up together and see our impact in the world grow.
Also view a few photos here.