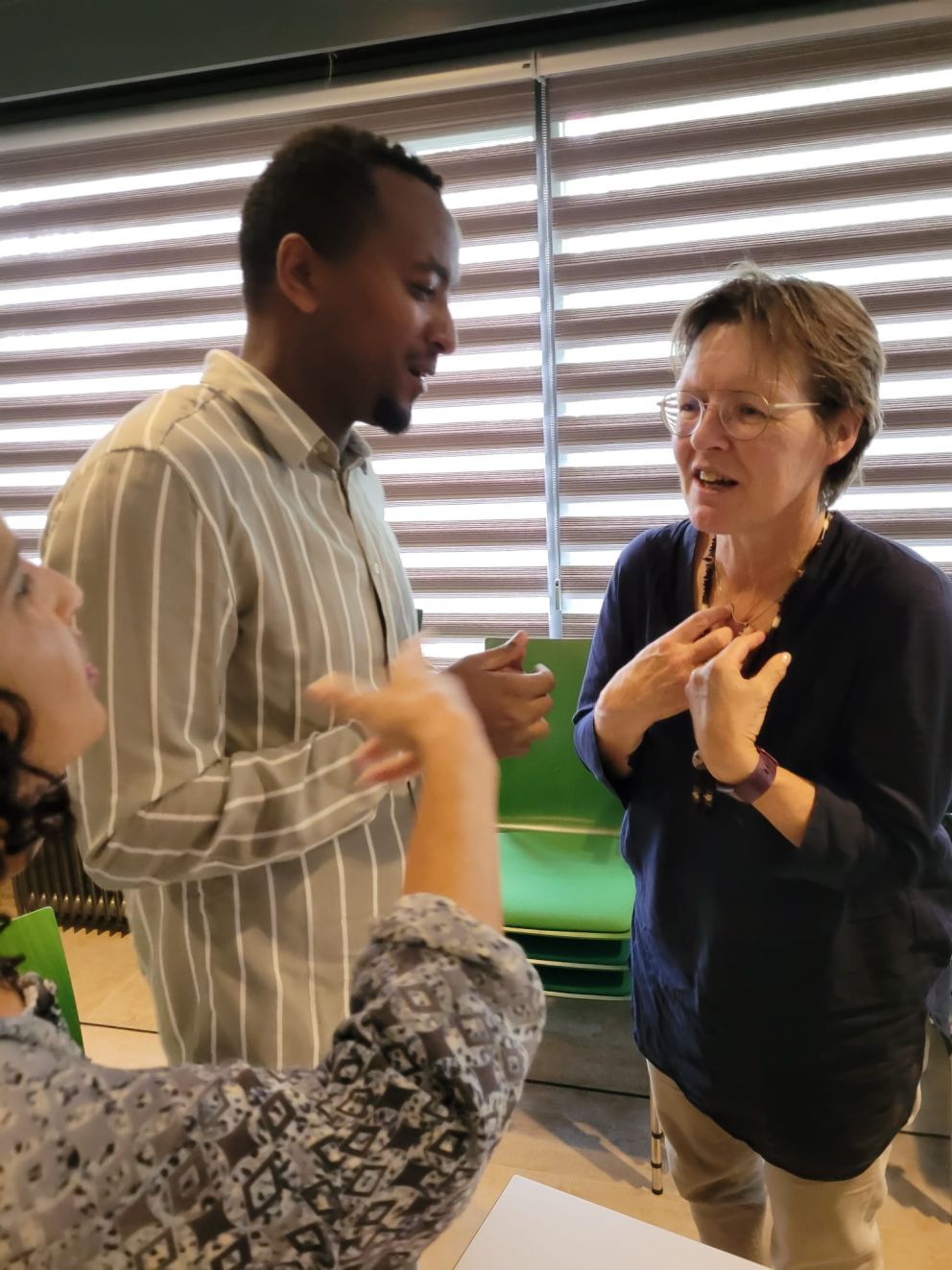 Throw back Network Morning September 16
We regularly meet with the predecessors and pioneers from the ICP network. To encourage and inspire each other. This time we were guests at ICF Gouda…
Read a short impression of the content of the morning here… And take a look at the photos 😊
We started the morning with coffee and some sweets. Come down for a while and catch up. Then we had a time of worship. That is precious. There we came to rest. There we brought our hearts to the Father and opened our minds and hands to what He wants to give us.
Hans Euser (network leader ICP NL) introduced the substantive part with encouragement from Paulus. Based on 2 Timothy 1:1-10, he showed that the calling for Timothy did not always feel like a 'walk in the park'. By the standards of the world and in his own eyes, he was not the most qualified man for the job. But Paul showed him some valuable things:
- There's a friend behind you. You are not alone.
- We have not received a spirit of fear, but a spirit of power, love and a sound mind.
- We are saved and called. It was not a fluke, there is an eternal plan of God behind it.
For you as a church planter, as a pioneer or pastor, as a called of God, it is not a question of whether you are qualified. The question is: are you available and do you trust God? There is a promise of a life in union with Jesus Christ. From that unity, your faith may grow and you remain upright, even if it sometimes feels a bit heavy.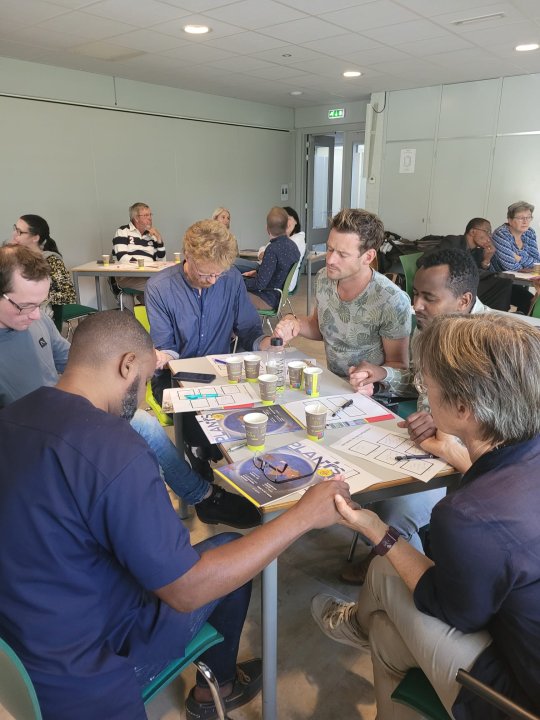 Harm and Esther van Schie, two of the three pastors of ICU Gouda, have a lot of experience in the field of intercultural church planting. During this Network Morning they shared their experiences, their highs and lows; an honest, encouraging and inspiring story based on 9 themes. They asked us sharp and honest questions about these themes, which we discussed afterwards in small groups. Below is an overview of the themes and questions.
1. Calling: What does your calling look like and are you still walking in it?
2. Walking: In which prepared works do you walk?
3. Incarnational living: What choice will you make to live your calling?
4. Cost: What are your choices allowed to cost you?
5. Struggle: Where is your struggle and how do you do it together with God?
6. Priorities: Are you clear about your priorities? What do your "weakest links" need so that you can be strong together?
7. Joy: What does joy mean to you and how do you incorporate it into your calling?
8. Suffering: Is there suffering in your personal life and how do you deal with it in your church planting?
9. Yield: Do you regularly think about what the fruit is? Do you celebrate the victories?
It was a beautiful morning. Do you want to be there next time? Then put these dates in your diary:
March 18, 2023: Networking day for the entire network and those interested in building intercultural churches.
June 16, 2023: Network morning for pastors and pioneers.
Sign up for the ICP Update and stay informed of all our activities!