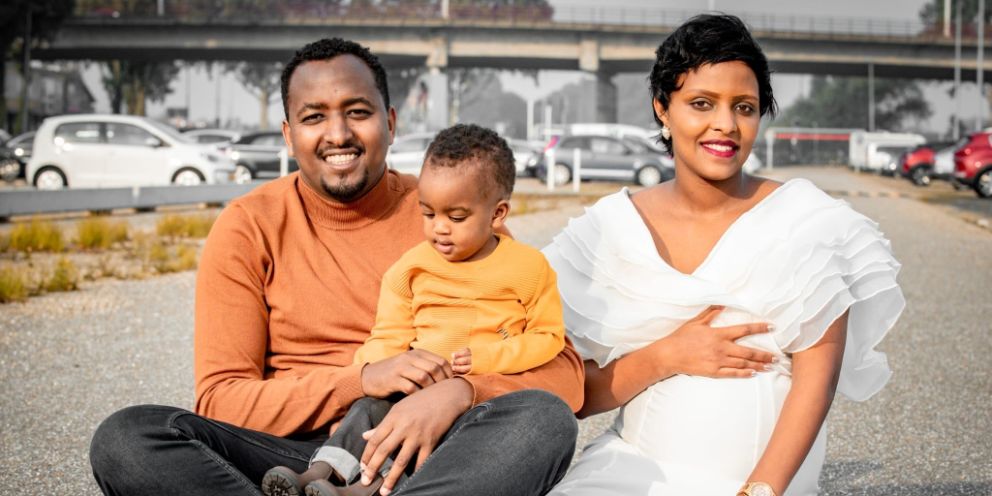 Inspirational Talks: Paul Hagayi
Discover what God is doing in the Netherlands in and through communities in our network. Anne-Marie Dane asked Paul Hagayi to share his heart of worship with the nations…
Ontdek wat God in Nederland doet in en door gemeenschappen in ons netwerk. Anne-Marie Dane vroeg Paul Hagayi om zijn hart van aanbidding met de naties te delen…
I met this young man a few weeks ago while I was at the Advance Conference of ICP Europe. I was inspired by the way Paul led the worship. Just a voice and a guitar. And the willingness to be part of the group, join the team and connect with people.
First, let's find out who Paul is and what his life in the Netherlands look like.
"My name is Paul Hagayi. I was born on 02 February 1992 in the Republic Democratic of Congo (South-Kivu province), in the place called Minembwe. My wife Odette and I have 2 beautiful children. My son Ezra is 1 year and 3 months old and my daughter Elsa is 2 weeks old now. I am a musician, a worship leader, a song writer and recording artist. I am also taking care of my family as a father and husband."
A gifted and talented young man who was just recently seen in parts of the ICP network. So what is his connection with ICP network?
"I knew about ICP for the first time when I was asked by Pastor Eric Rufyiritana (ICP staff member) if I could go to lead the worship in ICF Noord-Rotterdam to Pastor Fred Kappinga's church. After that I was invited to a conference of ICP Europe for 3 days. I was leading the worship during this conference and it was a great blessing for me to see how people were blessed and edified."
After these encounters with ICP events and the intercultural church in Rotterdam I wonder if Paul noticed anything special he'd like to mention.
"What touched me the most was the vision of ICP, which is bringing people with different backgrounds and cultures together and worshiping the highest God in one spirit. The ICP method to reach out to people was an inspiration for me, especially the evangelism that starts with love."
"I have some experience in Intercultural Communities, I played music in different events of intercultural communities and intercultural churches. I have often played intercultural music with TRINITY Muziekgroep."
Being a musician I can imagine that playing different styles of music is a great experience for Paul. But is there anything special about playing his music in intercultural communities?
"According to my experience I think that the beauty of intercultural church plants is how the people become united and you can see God in diversity. Another experience about intercultural, my first official concert I did on 12th november 2016 has the theme "One heart One melody". That means we all look different but we can be united in worship. From that time I felt like it was my mission and I started to share the gospel music (worship songs) with different people. In different cultures, people have different gifts. When those gifts come together, you get a rich community."
So intercultural worship brings something extra to our worship?
"Worship in an intercultural church shows me that all the nations shall bow down and worship God. It also shows me that we are one in spirit. It is not a matter of where you come from or which color of your skin, but to know that we are more than the color of our skin. We are all children of God; we are all brothers and sisters in Christ Jesus our Lord."
Yes, intercultural worship, or better explained: worshipping Jesus together with people from different backgrounds it does bring something special to us. It help sus see a bigger a picture, a heavenly image of the church of Jesus Chirst, all the children of God in unity before His throne. Thank you, Paul, for sharing your heart and vision on this subject. We're looking forward to the growth of our intercultural community's and the enrichment of our worship.